How To Select A Proper Wireless Charger?
More and more smart phone manufacturers are joining wireless charging camp, Qi wireless charging will be standard configuration for a smart phone gradually, it is still new to most consumers, they have never used it or even seen it as per a recent investigation, many of them even image that the smart phone can be charged anywhere in a room.
Smart phone has to be connected to a power adapter via a cable for traditional wire charging; the wireless charger is to be connected to a power adapter via a cable and then put smart phone on the wireless charger for wireless charging, this is the biggest difference between those two charging mode.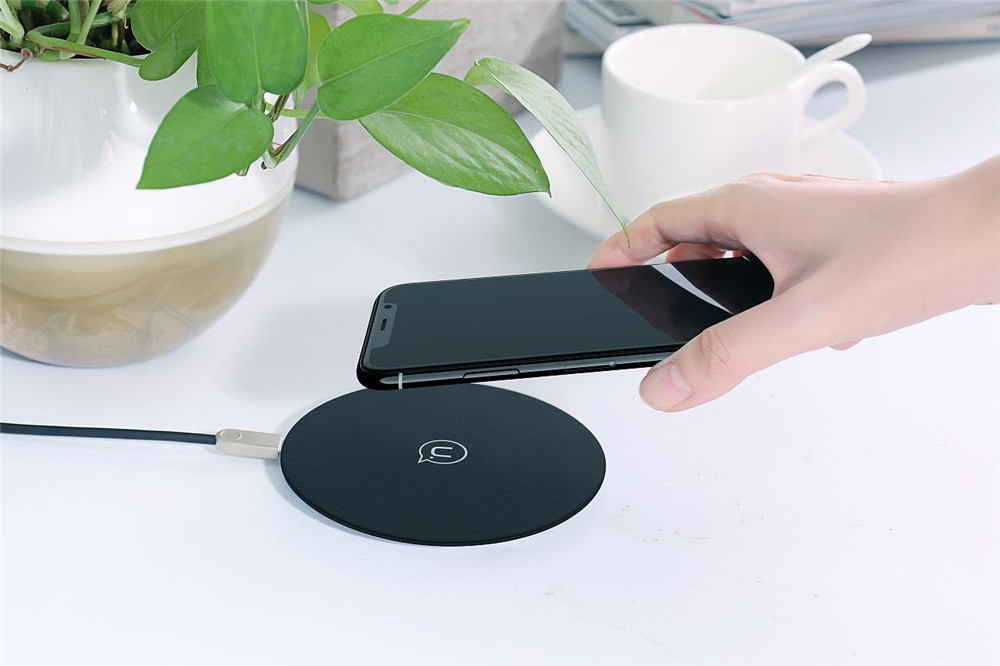 Wireless charger is usually not included in the packing list of a smart phone, original Samsung wireless charger and iPhone wireless charger are available, but very expensive, as a result, there are many alternatives with competitive prices in the market. Then how to select a proper one?
Point 1: Power
Currently most wireless chargers are marked as 5W or 10W, W=Volt*Ampere. Alternating current is transformed to direct current via a power adapter, and then input into the wireless charger. For example, 110V is popular in United States, it is transformed to 9.1V/1.2A and input into the wireless charger, 9.1*1.2=10.92W, so we call it 10W wireless charger. It is same principle for 5W.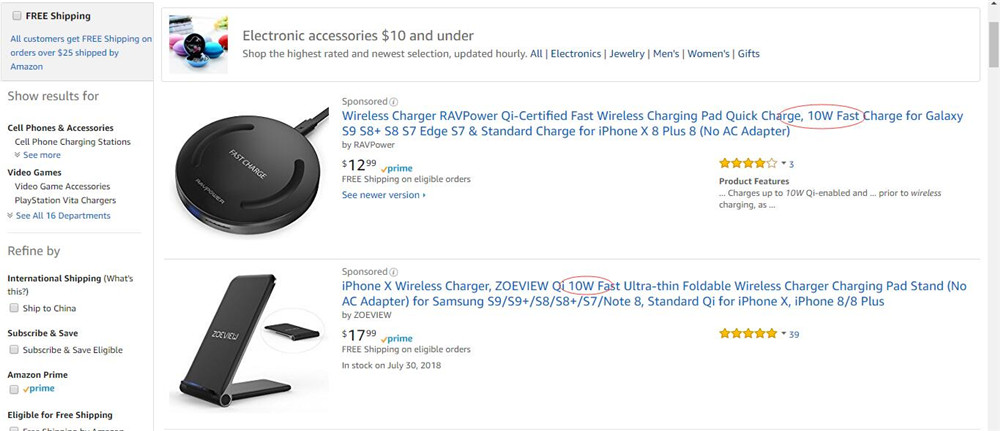 It doesn't keep 10W all the time during charging process, the number may float up and down within a certain range, because both volt and ampere are changing at every minute. Besides, power adapter must support 10W, the cable must support 2A, "power adapter + cable" work like a pipe, less water goes through a thin pipe, a thicker pipe is necessary if let more water go.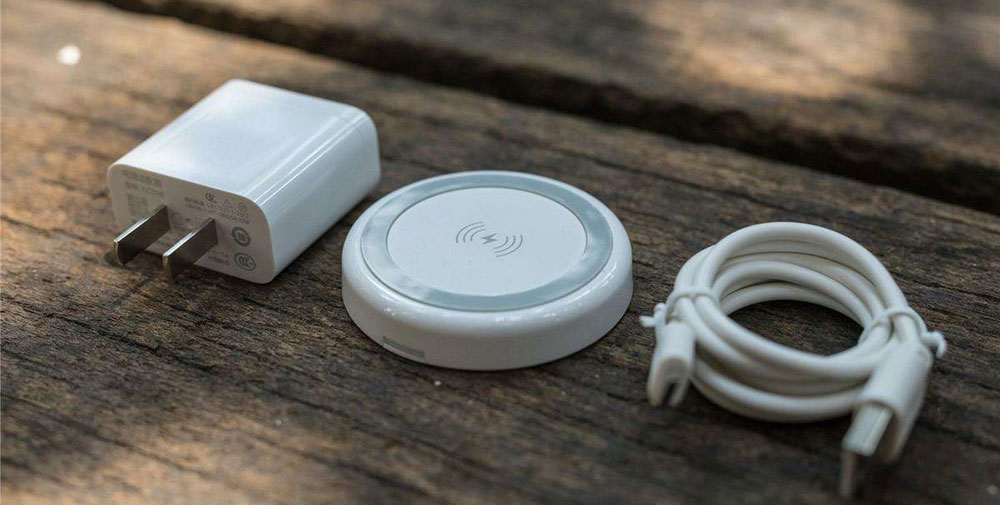 10W power is input into the wireless charger continually and then transferred to the smart phone by 60-75%, it means that smart phone finally get 6-7.5W, Samsung Note 9 has a 4000mAh battery, 4000mA=4A, rated voltage of the battery is 3.7V, so 4Ah*3.7V=14.8Wh, if we take 6W as example, then 14.8Wh/6W=2.5h, it can be fully charged via the wireless charger within 2.5 hours in theory. The premise is that Samsung Note 9 supports at least 6W input, it is heard that Note 9 will support 24W.
So we can get a conclusion on 10W wireless charger that:
If your smart phone support at least 6W input, the higher the better.

If the transfer can be done at least 60%, the higher the better.

If 10W is available through the power adapter and cable to the wireless charger, floating up and down within a certain range is allowed.
iPhone 8/8 Plus/X are an exception, they support 7.5W specially made wireless charger, only 5W(at maximum) is available if the wireless charger is not designed specially for iPhone.
Point 2: FOD
Wireless charger is forbidden to all metal objects, so a qualified wireless charger must be able to detect the metal objects.
It will power off automatically once metal objects are detected to avoid overheat, that's why all smart phones supporting wireless charging are finished with non-metal shell.
Point 3: Heat Radiation
Wireless charger with built-in fan is good to heat radiation, and finally the charging speed will be improved, such wireless charger usually looks thick.
Point 4: Detection Zone
Some people prefer to buy a leather case or silicon case for his smart phone, sometimes the smart phone can't be detected if the case is too thick, as a result charging can't start.
Detection zone is usually shorter than 10mm, the longer the better. Simply speaking, the wireless charger is considered as qualified if a smart phone with case can be detected successfully.