The Brown Sticker on the Inside of the Skin Pro Series Case Can be Removed?
Definitely speaking the answer is yes, because the brown sticker is not an integral part of the case, it is for purely decorative purpose.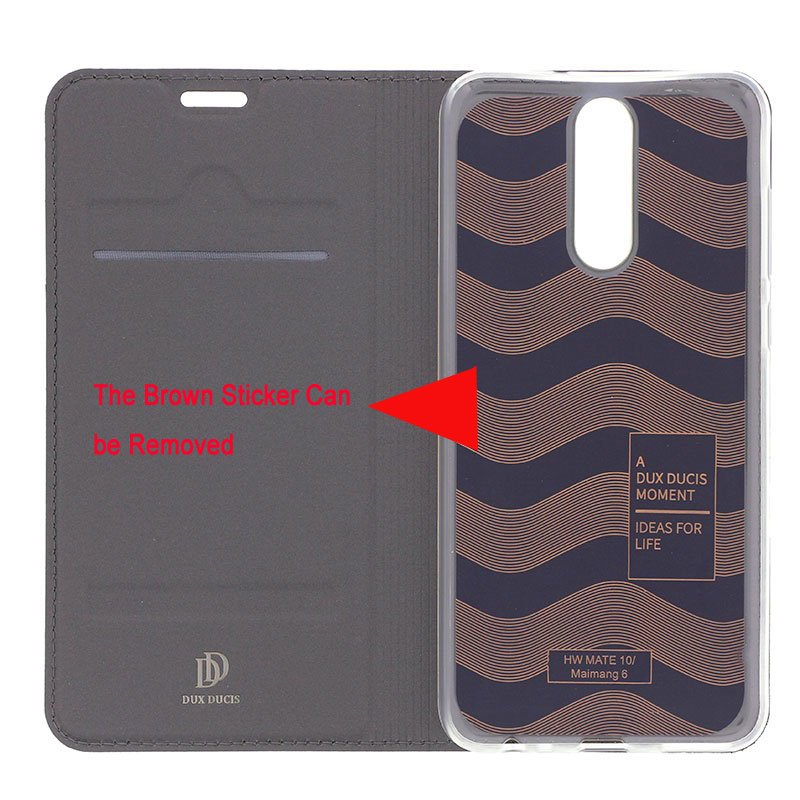 So it can be removed if you don't like, but please kindly do that carefully to avoid leaving traces.