Super Charge: OnePlus VS Huawei
OnePlus innovates DASH super charge, it works on the same principle as VOOC of OPPO, which features "low voltage and high current", this technology ensures high speed charge as well as over heat is avoided.
OnePlus 5 is the first mobile phone that DASH is applied to, max output of its original power adapter is 5V 4A which equals to 20W. 20W is even faster than QC3.0, that's one of the reasons why OnePlus 5 is popular.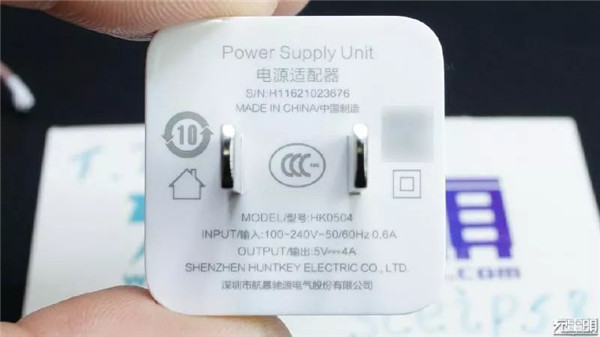 Besides, CEO of OnePlus claims that DASH super charge is able to work well even if the screen is on, so you may play games on your mobile phone while charging it, which has no impact on the charging speed, and it will not burn.
Huawei super charge (SCP) is similar to DASH, which also features "low voltage and high current", Huawei Mate 10 is just a good example for the application of SCP.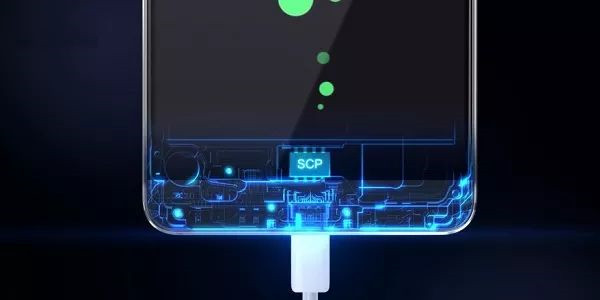 Max output of Huawei power adapter is 5V 4.5A and 4.5V 5A which equals to 22.5W, it is a little faster than DASH.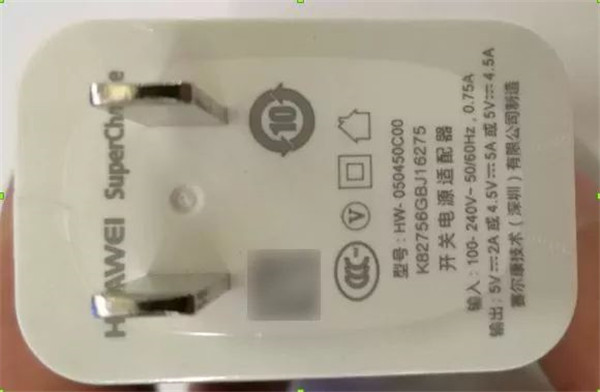 Now let's do the testing on OnePlus 5 and Huawei Mate 10. Power runs off on both phones, so that they are in closing status. Capacity of OnePlus 5 battery is 3300mAh, max charging power is 20W; capacity of Huawei Mate 10 is 4000mAh, max charging power is 22.5W.
Charging speed is super high at the first stage, both are charged with 10% power in a short time. 10 minutes later, both enter 20%. Half a hour later, OnePlus goes up to 60%, and Huawei rises to 59%, they get different volume of power as capacities are not same. After a simple calculation, OnePlus has 1980mAh of power, Huawei has 2360mAh of power, so we can see that Huawei charging speed is faster.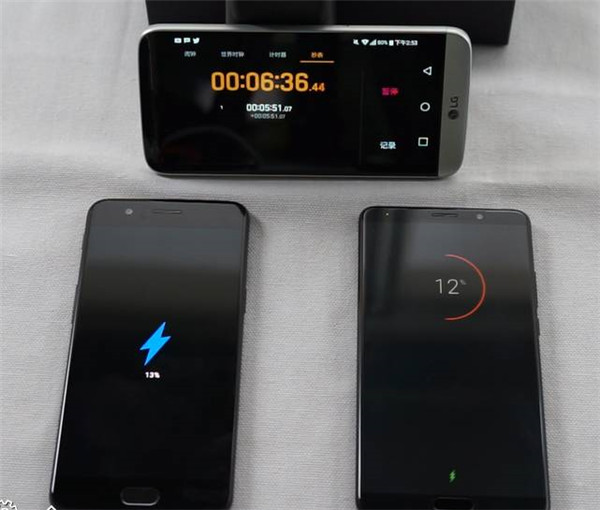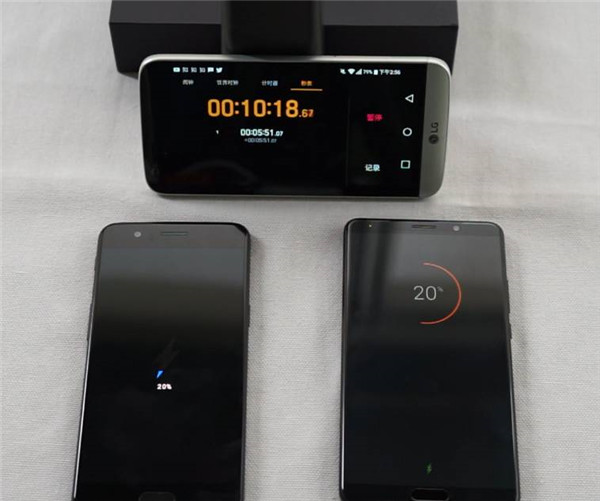 A hour later, both are almost full and enter into trickle charging mode. Why high speed can't be applied all through the charging process? Actually trickle charging mode is good to protect the mobile phone battery against over charge which probably results in rapid decline in cycle life of Li-ion battery, so the charging becomes slower and slower at the last stage. Now OnePlus reaches to 90%, and Huawei reaches to 92%.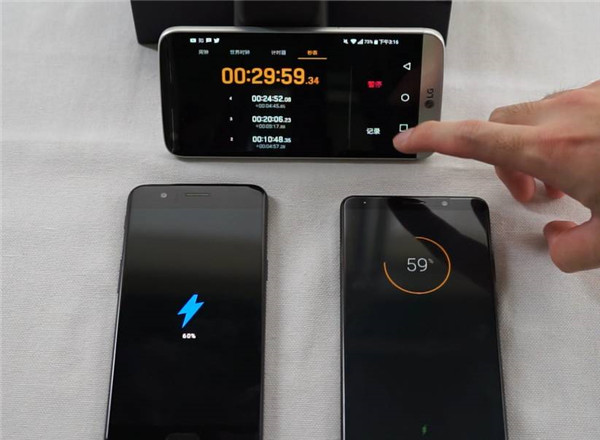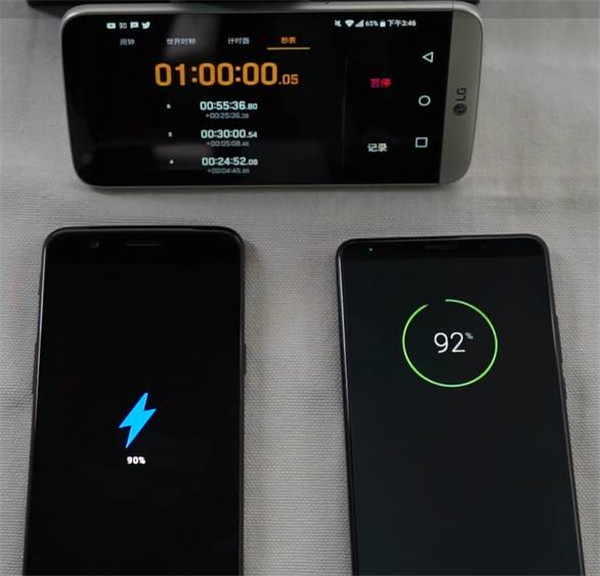 However the last 10% is big challenge for OnePlus, it costs OnePlus 1 hour and 35 minutes, and costs Huawei 1 hour and 16 minutes, there is about 20 minutes gap, and don't forget that OnePlus battery capacity is smaller. So we can get a conclusion that Huawei super charge is more aggressive.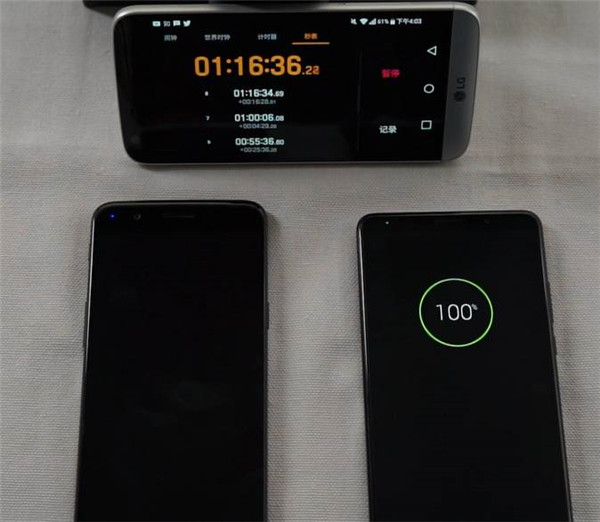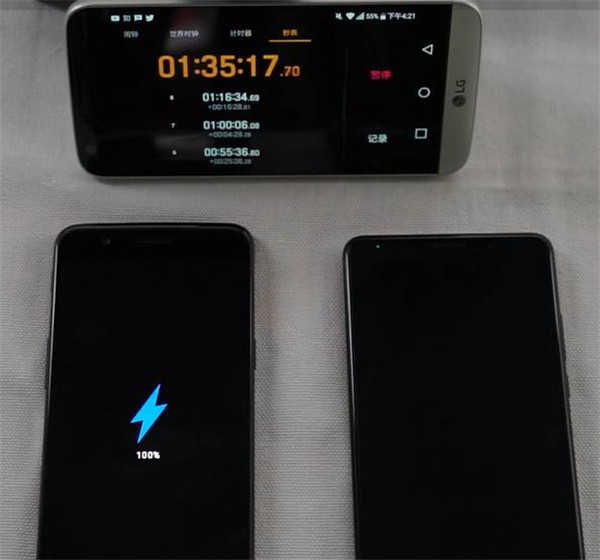 A cable supporting super charge is also required for matching with the power adapter, DUX DUCIS recently launches K-MAX series cable as below, which support 5A at maximum.