OPPO R17 With TOF Is Released
OPPO R17 and OPPO R17 Pro are released on 23 August, gradients and water-drop display are applied to both new smartphones, and more innovations for photographing are used, the price starts from 3199RMB.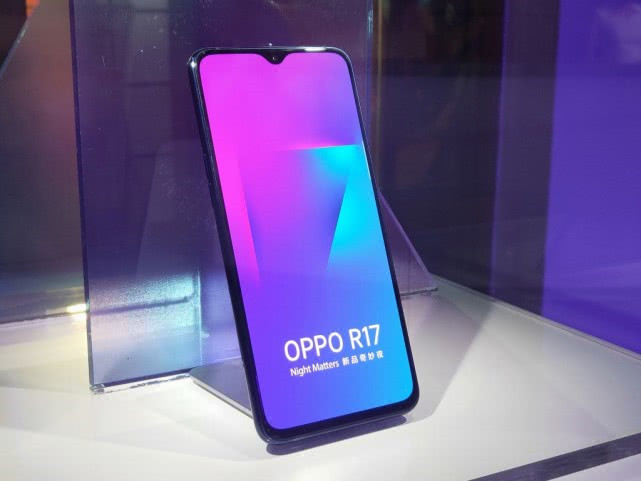 Regarding the design, they carry on part of the designing ideas of OPPO R15 and Find X, besides R17 Series combines updated triple color gradients with fog beam gradients.
OPPO creates "Coagulating Light Technology", it makes the gradients look like water and light via a layer of special curve pattern, just like waves. The blue edition looks like moonshine floating on the sea, and the purple edition looks like neon lights flashing, distinctive light and shadow alternate on R17, it individualizes R17.
OPPO also brings unique fog light gradient, an unique etching technology has been adopted to make the fog screen with frosted texture, it is good to the touch.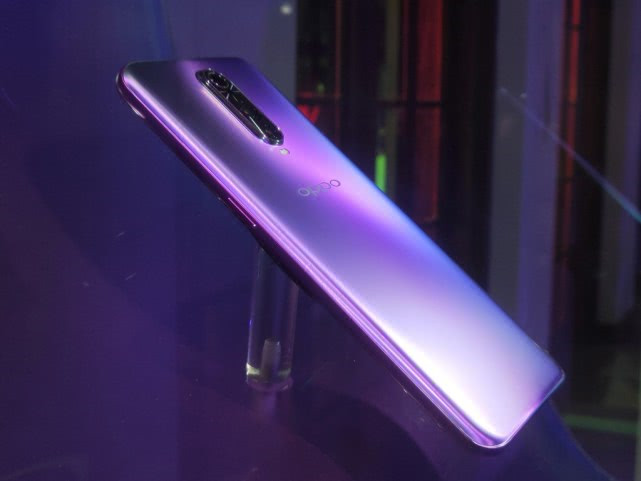 OPPO R17 Series is equipped with a 6.4'' drip screen at 1080P resolution, drip screen maintains the advantage of high screen-to-body ratio, and also provides a more complete look from the front. Aspect ratio is 19.5:9, a piece of 6th generation Gorilla glass screen newly released by Corning is installed into OPPO R17 Series.
Benefiting from the optimization of fluid dispensing and screen packaging, the jaw of OPPO R17 is further narrowed to 4mm from 5.05mm of OPPO R15, its screen-to-body reaches 91.5%. Owing to the adoption of similar technology to Find X, the front sensor is hidden in drip screen successfully.
Hottest under-screen fingerprint scanner tech is initially applied to OPPO R17 Series, such tech is officially named light sensing screen by OPPO. Under-screen fingerprint scanner tech not only meets the requirements of full-screen design, but also satisfies the users who prefer front fingerprint scanner. Owing to bigger sensor, more pixels and higher resolution, unlocking against screen-off can be finished within 0.41 second at the soonest. It supports WeChat Payment and Alipay as safety level is enough high. Besides, OPPO R17 Series supports auto face scanner through front camera.
Regarding the photography, OPPO R17 is equipped with 16MP(F1.8) + 5MP(F2.4) dual rear cameras, the main camera adopts Sony IMX519 sensor, it is able to recognize 21 types of independent scenes and 800 types of scene matches. RAW HDR and back-lighting photography tech are applied to richen details and dynamic range of image. Furthermore, AI Beauty Camera, AR Sticker and O-moji will improve the beauty and fun of image. Front camera of OPPO R17 is 25MP (F2.0) with Sony IMX576 sensor.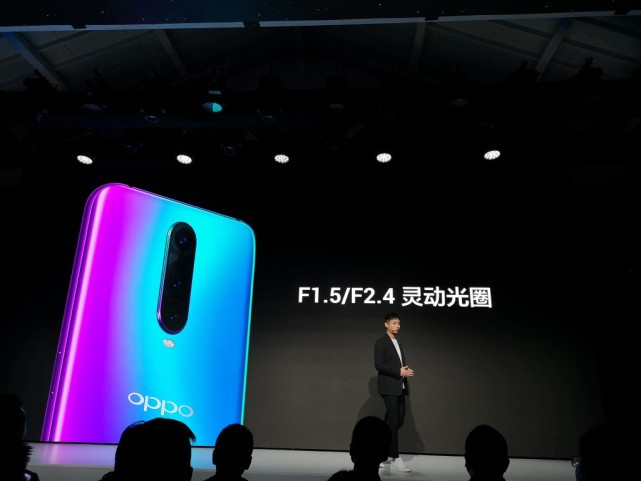 OPPO R17 Pro has a better performance on photography. 12MP main camera has adopted physically adjustable aperture, the user is allowed to switch the aperture between f/1.5 and f/2.4 manually or automatically, OIS optical anti-vibration is available, big aperture is able to bring more light under low light circumstance to improve image quality. Vice camera is 20MP with f/2.6 aperture.
Meanwhile one more TOF 3D camera is installed on OPPO R17 Pro, OPPO is the first Chinese smartphone manufacturer who initially applies TOF tech to commercialization. This camera is able to realize 3D photography, body sensing games and AR ruler etc, it makes the photography of conventional smartphone step forward to 3D from 2D. The announcement of OPPO R17 Pro marks another breakthrough in 3D visual field of OPPO after they initially apply 3D structural light to commercialization, as a result OPPO is the first smartphone brand to apply 3D structural light and TOF tech to commercialization.
Regarding the core configuration, OPPO R17 carries Qualcomm Snapdragon 670, it becomes the first smartphone worldwide which adopts this SoC. Comparing to last generation Snapdragon 660, 670 is made based on 10nm-level tech, and gets improvements on image processor and baseband speed. As per the official data from Qualcomm, performance of Snapdragon 670 has been increased by 25% as against of 660. OPPO R17 Pro will carry Snapdragon 710.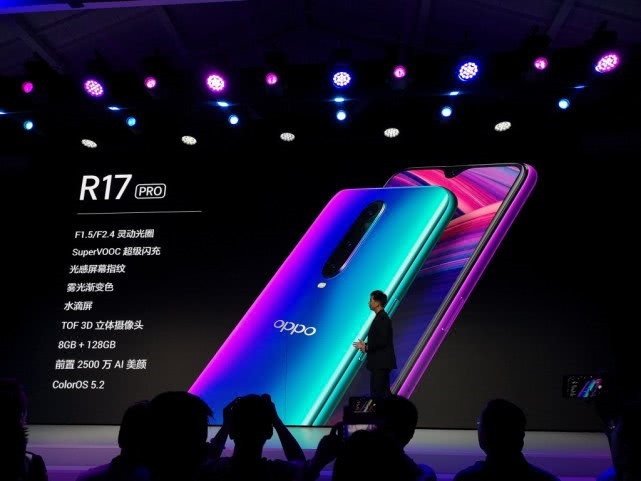 Regarding the internal storage, R17 Series is equipped with 6/8GB RAM and 128GB UFS2.1 flash memory, data interface is still USB C, it supports VOOC charge and dual sim cards.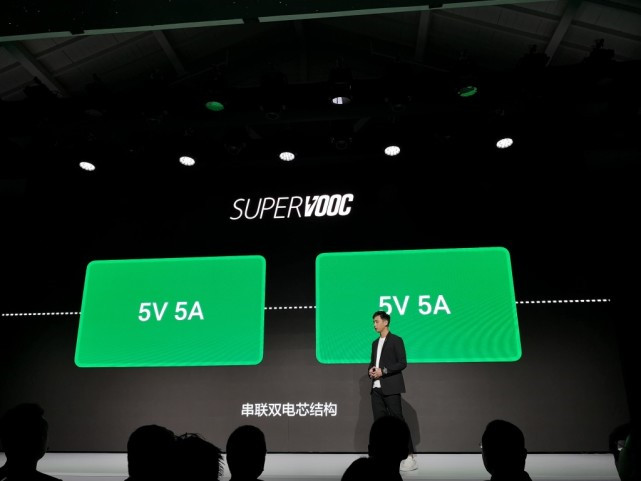 Regarding the battery, R17 is equipped with a 3500mAh battery which supports VOOC; R17 Pro has 2 built-in 1850 batteries, it is equivalent to 3700mAh and supports Super VOOC.
OPPO R17 Series runs the latest ColorOS 5.2 edition system, it will bring optimized AI intelligent experience. OPPO is able to offer AR guide by cooperating with Amap. Intelligent sidebar is added to right screen, special optimization to TOP applications has been done to create faster response to usual Apps, better performance and lower power.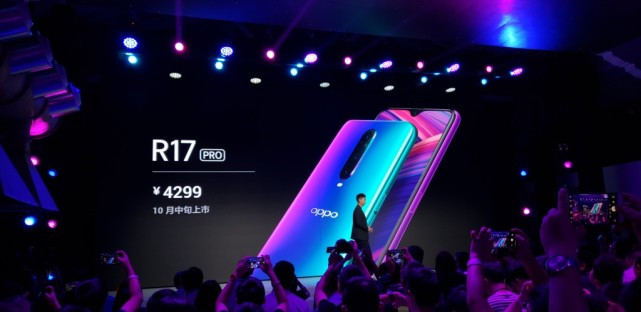 Regarding the price, R17 has 2 editions, one is 3199RMB with a internal storage match of 6+128GB, the other is 3499RMB with a internal storage match of 8+128GB, it will be on sale from 30 August. R17 Pro has only 1 edition as 8+128GB pricing at 4299RMB, it will be not available until October.
As per the report released by JIGUANG early this month, sales of OPPO R15 ranks first in the second quarter of 2018 in China. Obviously R Series is always the most important product line of OPPO depending on excellent design and the advantage of current sales channel. More innovative tech has been applied to R17 Series except continual fashionable design, we are sure it will bring different experience to users.