Galaxy Tab S4 Features Multi Task Efficiency
DeX mode performs better on tablet than on mobile phone.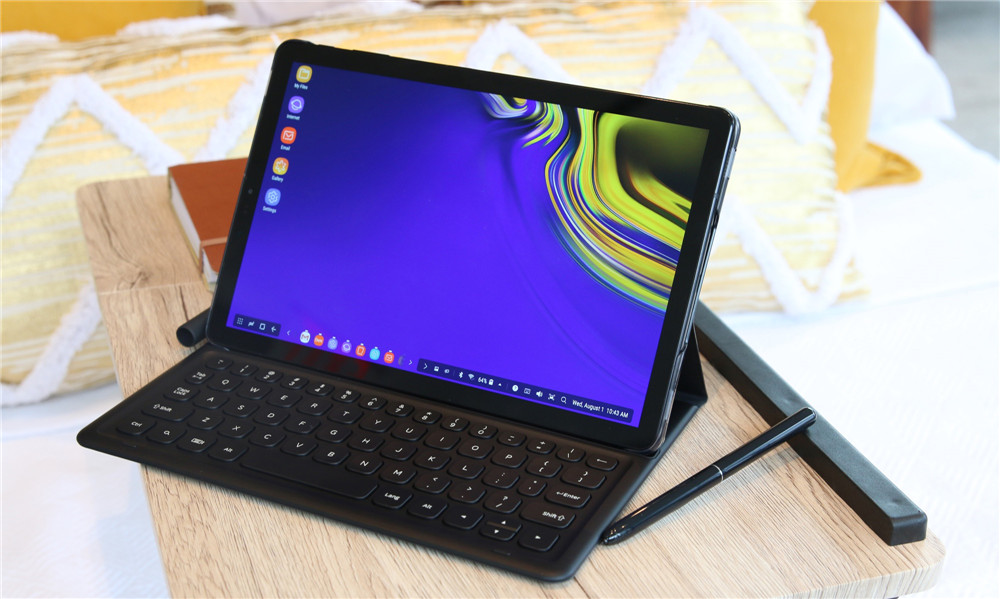 Less and less Android tablets come out, Samsung Galaxy Tab Series must be a good option for many consumers who want to buy a Android tablet, that's why Samsung never give up updating this series, now Galaxy Tab S4 is released, earlier than Note 9. This new tablet features productivity and entertainment, it comes with DeX software for multi task and augmented S Pen. Besides, Tab S4 looks more beautiful than its last generation. Its price is 650US$, also more expensive.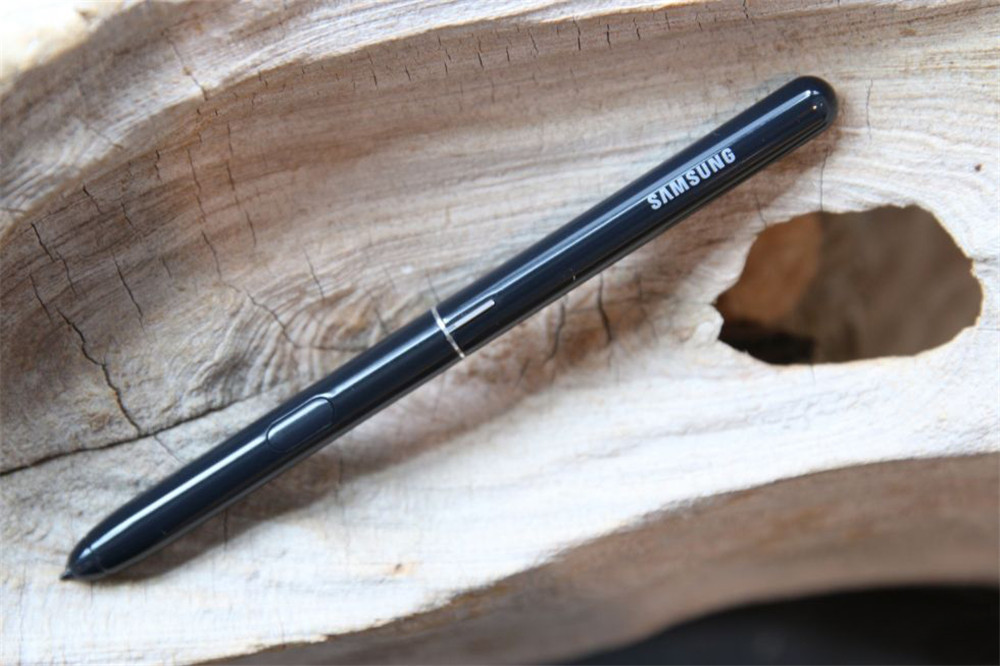 Samsung integrates the functions of DeX on Galaxy Tab S4 to meet the growing requirements of mobile office. Differentiating from the base mode on smartphone, DeX on tablet is more about a software solution to make Bluetooth, mouse, external display and other accessories work well with your tablet, this is the meaning of existence. For example, the main interface of Tab S4 will switch to UI in computer style (you can also boot up DeX mode in shortcut list) when it is connected to a physical keyboard. You may open 20 adjustable windows at maximum at the same time under DeX mode, Tab S4 with Snapdragon 835 and 4GB RAM runs fluently in most time as per the testing on Chrome, File Manager, Album and Excel. Actually you may boot up any Android App through DeX mode, use keyboard shortcuts and drag files between different windows.
Tab S4 can be connected to external display through USB-C to HDMI adapter, then you may use Tab S4 as a touch pad or second display to the large display. Original protective case with keyboard is 150US$, but the experience is not good. It is narrow, so keys are small.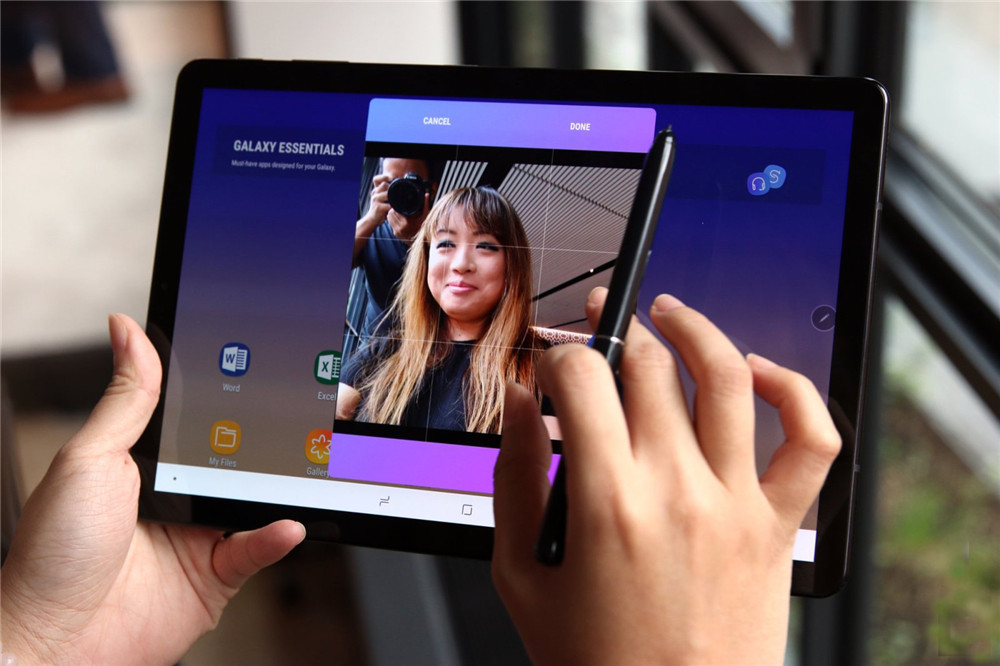 S Pen of Tab S4 is smoother, so holding it in hand feels very comfortable. Screen Off Memo and Translating Tool are added in Tab S4, which were ever removed from Tab S3. Live Message is also available on Tab S4, which was firstly applied to Galaxy Note 8, allows the users to share their words and drawings in different forms.
Comparing to the last generation, Tab S4 has a bigger display as 10.5 inch with 2560 X 1600 resolution, the frame is narrowed (Home button is canceled). The display is bright enough and excellent visual effect when we watch videos on it. Besides, Tab S4 has a nice speaker with 4 AKG, as a result the sound is big enough to cover the whole noisy press conference, but its bass part doesn't perform well.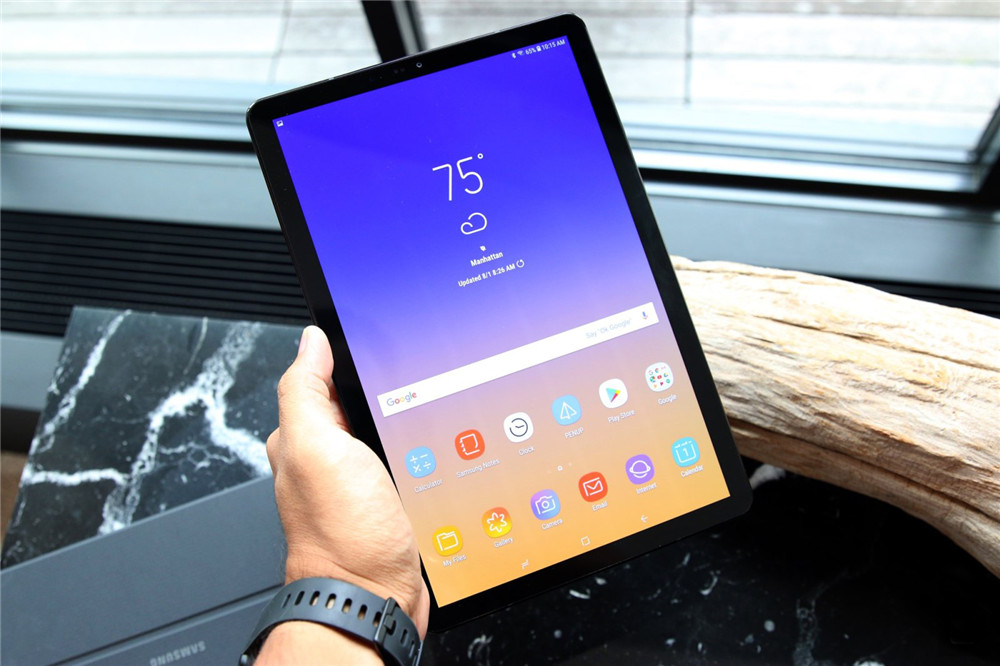 There is a 13MP main camera on the glass back case, and front camera is 8MP. It has a 7300mAh battery, Samsung states that the battery supports 16 hours video playing, 6000mAh Tab S3 is able to support 12 hours. Galaxy Tab S4 is now released to pre-order in United States, 64GB and 256GB Wi-Fi editions are 650US$ and 750US$.
DUX DUCIS is going to make Domo Series protective case to Galaxy Tab S4.