Apple Watch Series 4 Is Worth Buying
The first generation Apple Watch was launched in 2015, it has grown to be an premium option in smart watch industry in the past 3 years based on accurate market positioning and proper upgradation. Design element of "Full Screen", ECG and S4 dual-core are added into Series 4, finally its competitiveness has been improved a lot.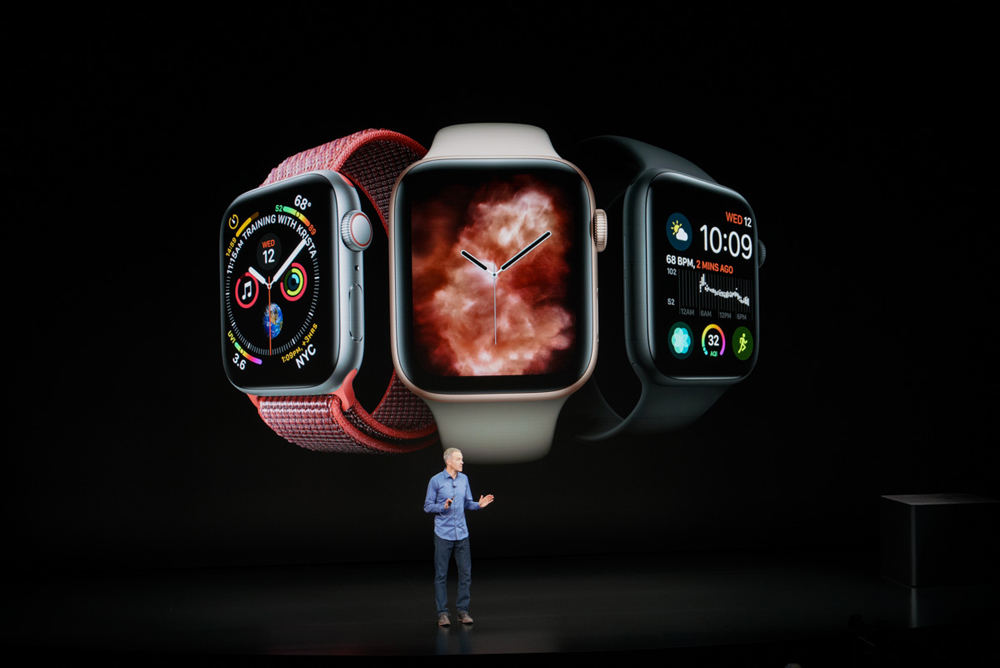 The body becomes thinner, and the screen becomes bigger.
If you ever used old series, then probably your feeling on Apple Watch will be refreshed once Series 4 is worn on your wrist.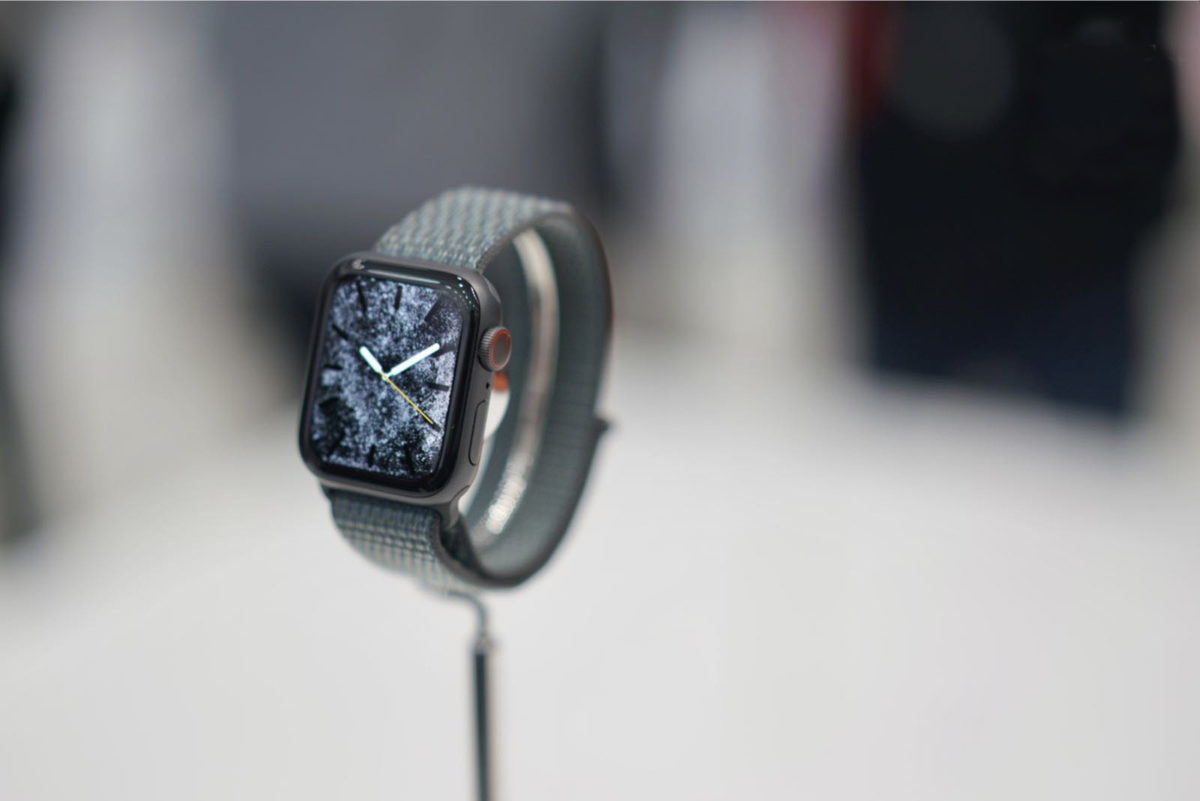 Apple Watch Series 4 looks thinner even if 64 bit dual-core processor S4, accelerated gyroscope and ECG are all added.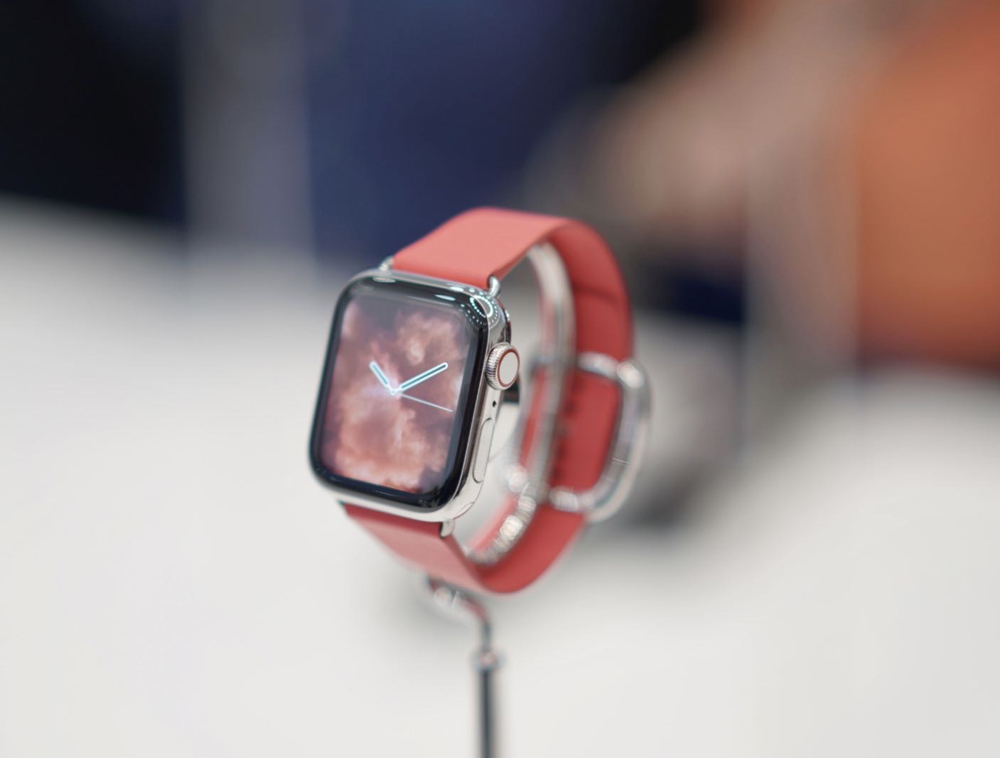 Definitely speaking, "Full Screen" is the first element that draws people's eyes, because the displaying area has been enlarged by 30%, so that it is more convenient for user to operate on the Apple Watch and the wrong touches will be reduced. It has OLED display, UI background of watchOS is usually black, as a result, its edge is almost not visible.
Leather band for Apple Watch Series 1/2/3 is also compatible Series 4, DUX DUCIS offers 2 types of bands, both are made of genuine leather, they are easy to install and remove.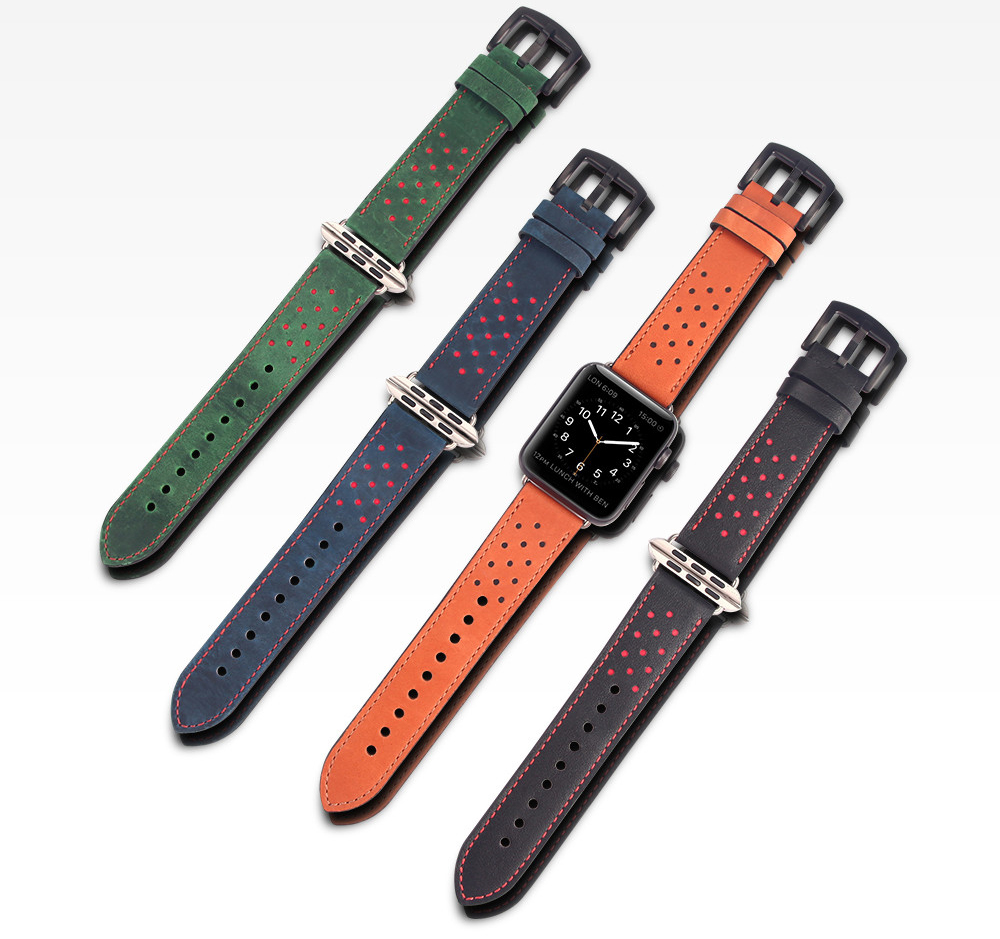 The digital crown on the side is changed to red circle from red point of Series 3, it looks more elegant and can be pressed down, Taptic-style vibration happens when you rotate it, the user experience is very excellent.
Besides, speaker of Apple Watch Series 4 is moved between the digital crown and side button, the sound volume becomes bigger, so that it is convenient for the user to call Siri or call someone anytime. New design is also applied to the bottom, it is made of a special composite material including black ceramics and sapphire glass, and new sensor is added into the bottom.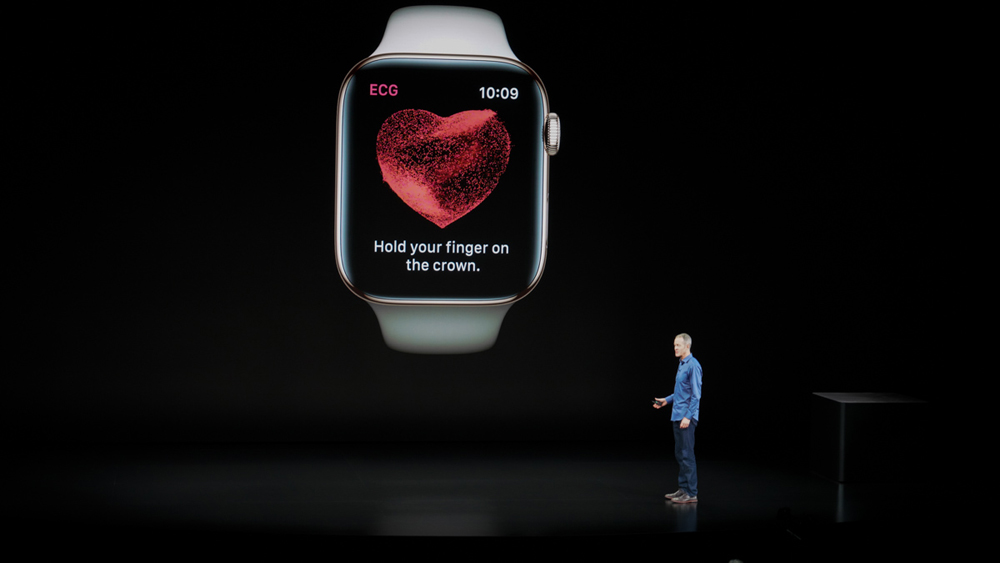 Digital crown with red circle, upgraded gyroscope and new sensor bring 3 new functions to Apple Watch Series 4. "Fall", "Slide" and "Rotate" can be recognized and it is able to send out emergency signal.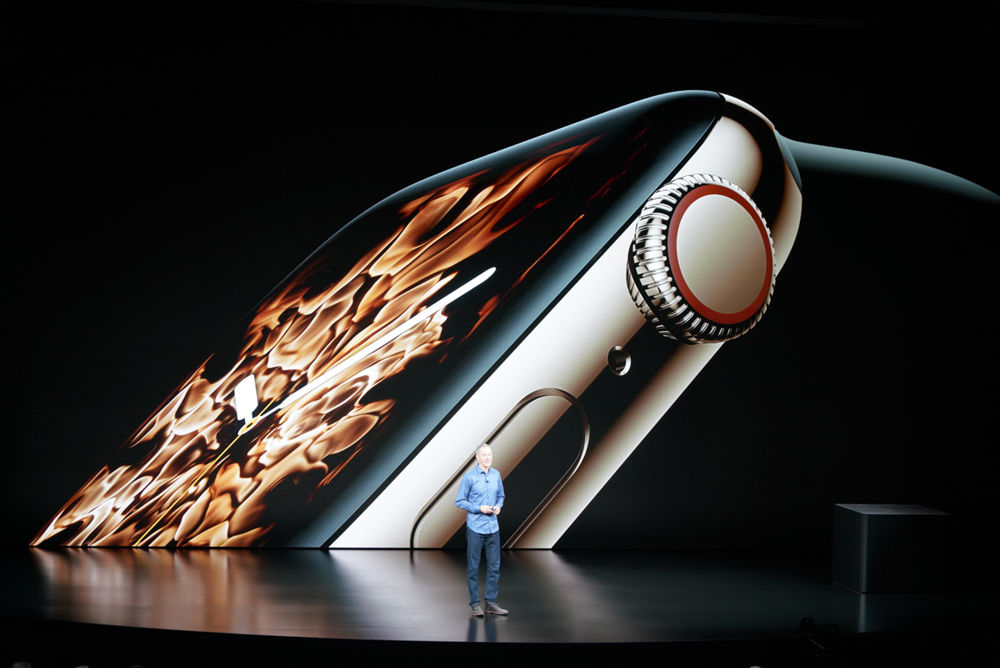 It supports monitoring the "Low heart rate" and "Irregular heartbeat". ECG has been certified by FDA, it can be finished within 30 seconds.
DUX DUCIS also have special case for Apple Watch Series 4, it has three colors as black, silver and rose gold, and able to protect your Apple Watch from scratches.