2018 New iPad Supports Apple Pencil
Apple Inc launches the 6th generation iPad this year facing to education market, it also supports Apple Pencil, which attracts many commercial customers. Obviously it is more popular than iPad 2, but will it be able to replace with iPad Pro?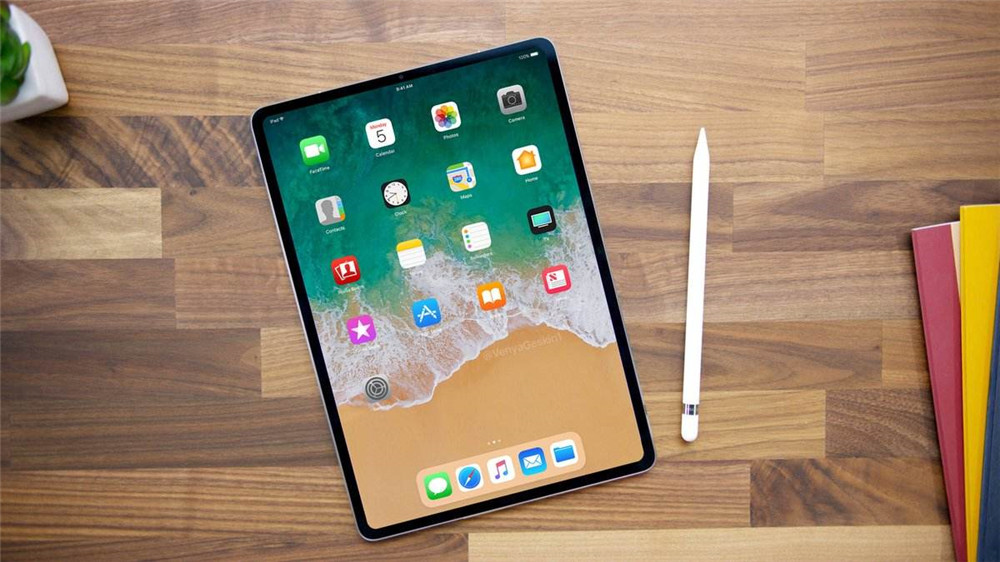 Many users complain that it doesn't have Face ID or similar function, so what are the differences comparing to the old iPads?
2018 iPad is the first one supporting Apple Pencil in the non-pro camp, this is a good news for old customers who probably will update their iPads, but nobody knows how many new customers will join in iPad camp. Apple Pencil is a good supplement, painting enthusiasts prefer to use Apple Pencil to draw on iPad Pro, but nobody knows how many enthusiasts are there.
Response speed of Apple Pencil on this 2018 iPad is as fast as iPad Pro 12.9, it means very excellent. iPad Pro 12.9 performs a little better as per the feedback from some enthusiasts, both iPads are far better than similar Android tablets.
2018 iPad, height is 240mm, width is 169.5mm, and thickness is 7.5mm, Wifi edition is 469g, LTE edition is 478g. Dimensions and weight of the first generation iPad Air is same as 2018 iPad. iPad Air 2 coming with A8X processor has the same height and width as iPad 2018, but it is a little thinner, the thickness is only 6.1mm. Wifi edition iPad Air 2 is 437g, LTE edition is 444g.
The first generation iPad, height is 242.8mm, width is 189.7mm, thickness is 13.4mm, and weight is 680g.
So no matter use it or hold it, 2018 iPad is not a burden to the user. The same as 2017 iPad, 2018 iPad dimensions and shape is absolutely same as iPad Air, the users probably think that original case for iPad Air is good enough.
However original iPad Air case is not good enough from our eyes as a professional case manufacturer, we recently make a case specially for 2018 iPad, it comes with Apple Pencil holder and groove, Apple Pencil is able to stand on the hole or lie in the groove. The case is made of high quality PU, touch it as smooth as skin. Most important is that our price is far cheaper than original iPad case, we are very confident that it will be popular among the users.